Residing in San Francisco, California, KC Turner keeps himself busy by running KC Turner Presents, through which he offers and promotes live music throughout the San Francisco Bay Area and beyond. He produces his own house concert series, presents/promotes shows primarily at various highly-esteemed venues and helps build a vital connection between live music fans and artists. 
Live music fans can trust that any KC Turner Presents concert will be high in quality and well worth the ticket price.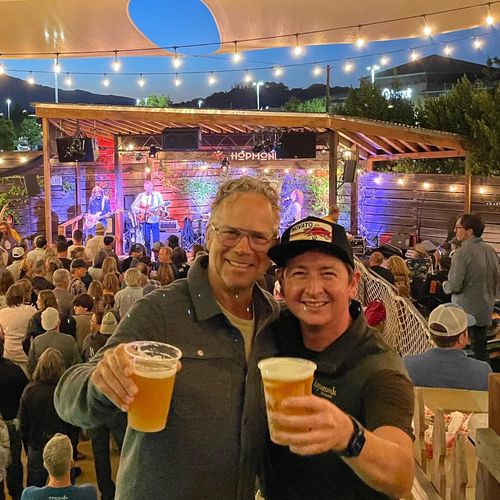 Dean Biersch & KC Turner
Cookout Concert Series at HopMonk Tavern in Novato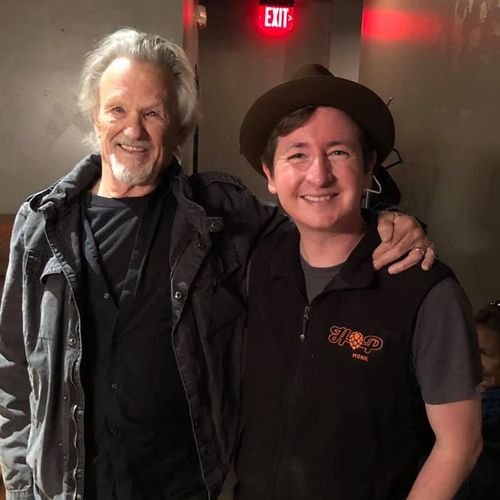 Kris Kristofferson & KC Turner
Backstage at HopMonk Tavern in Novato
What People are Saying...
"

KC is a spark plug in the acoustic singer songwriter scene."
— Joel Selvin
"

KC is one of the good ones in a world filled with mediocre ones. He puts his heart into it and cares more than anyone I've met, other than my Mom and Dad of course. He's a peach and a gentleman and a hustler. A triple combo threat. If I ever have a child I'm going to name him or her KC Turner Poltz."
— Steve Poltz
"

What KC brings to the music scene is a very refreshing heart felt approach. I have been in the music business my whole life and it is full of jaded people. He brings a new dimension that has been missing for many years."
— Davey Pattison